Dolphin Market Coral Bay
Dolphin Market Coral Bay is the largest grocery store on this side of the island. We have everything to meet your shopping needs. Fresh produce, fresh meat, ice, and more can be found here.
Nestled in the Cocoloba Mall in Coral Bay

We are located on the second level of the Aqua Bistro Restaurant @ 13 Est. Carolina, St. John USVI 00831. So, come in and check us out.....see what we have to offer you!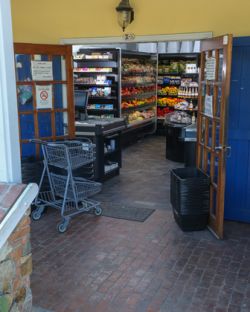 What you can find at our Coral Bay store
ATM

Lowest Prices On This Side of the Island

Beers by the case • Grilling Supplies

Fresh Meats

Fresh Produce (Stocked Weekly)

Basic Medical Supplies

Largest Wine & Spirits Selection on this Side of the Island