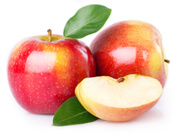 Produce
Guaranteed freshness, and variety are just a few words to describe our produce department. Come and see for yourself!
Meat & Seafood
When shopping for meats you will be sure that what you get is of the highest quality. We take pride in the quality of the fresh meats, poultry, and seafood you'll find here at St. Johns Market.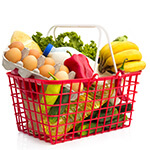 Groceries
Just like your friendly neighbor grocery store, we have all the options you like. With one of the largest selection of groceries on the island, along with a large variety of brands to choose from.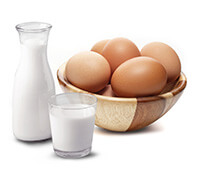 Dairy
Are you baking? Preparing breakfast? Well, our dairy department has everything you need. Choose from products like cage free eggs, or even organic, we also have products for those of you who are lactose intolerant.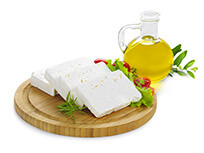 Specialty
Dolphin Market international cheese case is where you can explore the world of cheese in one convenient stop. From creamy Brie and hard shaved Gouda, to the freshest of mozzarella or the sharpest of cheddars, our international cheese experts have hand selected only the best handcrafted and specialty cheeses for our customers. Choose from unique brands like Arla Dofino, BelGioioso, President and Satori, just to name a few.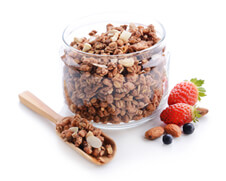 Gluten Free, Organic & Vegan
These days you are probably more health conscious than ever before. With goals of eating right, you need look no further for the best variety from our Organic, Vegan and Gluten Free offerings.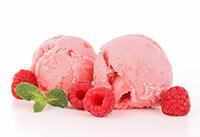 Frozen
Ice Cream, Popsicles, pizzas and mixers are just a few items you can find in the frozen department. You can even grab a quick meal so you won't have to cook.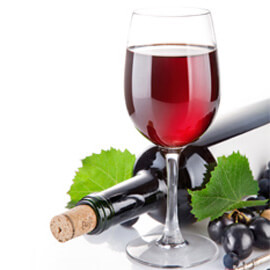 Wine & Spirits
Sauvignon Blanc, Chardonnay, Riesling, Merlot, are just a few of the different wines that we offer in our wine department. We also have a very large selection of spirits that will amaze you.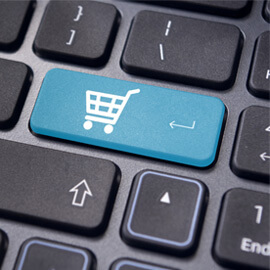 Online Shopping
While on vacation the last thing you want to do is spend time in the grocery store. So let us do the shopping for you!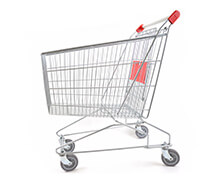 Wholesale
Do you have a large group or a large family and need stuff in bulk? Then check out our wholesale department. We have a variety of items to suit your needs.
VENDOR LISTING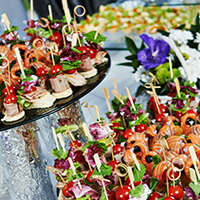 Deli & Catering
Our sandwiches, fruit bowls, and deli items are perfect treats for a day out with the family. A beach day, a day sail or just a day at the pool. We've got you covered! Available at Chocolate Hole Location Only.