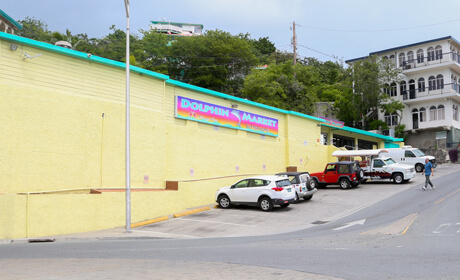 Cruz Bay's Friendly Neighborhood Grocery Store
Dolphin Market your friendly local neighborhood grocery store located in the heart of Cruz Bay, St. John Virgin Islands prides itself in being the #1 option for locals and visitors alike. Experience easy grocery shopping for all the same brands found on the mainland and at great prices. In addition, we have all the day to day items you need to pick up for that perfect family dish, a trip to the beach, or for that family event that you've been planning.
Dolphin Market is glad to present our online grocery shopping service for visiting customers and our local customers. Why come on vacation to spend half your time trying to figure out how to fit shopping for groceries into your schedule. Don't forget we also do catering for large or small groups at St. John Gourmet Market.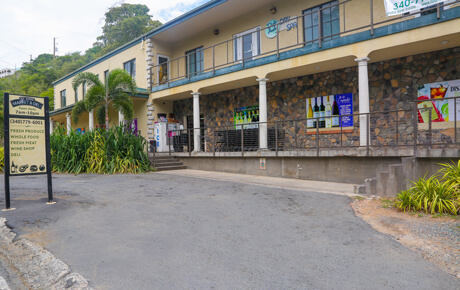 Our Store and Deli at Chocolate Hole
Located on St. John Virgin Island, Dolphin Market at Chocolate Hole is your dependable local grocery store. Our food market is at the heart of the local community. Experience easy grocery shopping for all the brands you'll find on the mainland and at great prices. We are equipped with a deli that has fresh prepared wholesome meals daily for people on the go, or grab something already prepared like salad or sandwich. We have everything you need from quality products, good prices, and great customer service. Why shop somewhere else?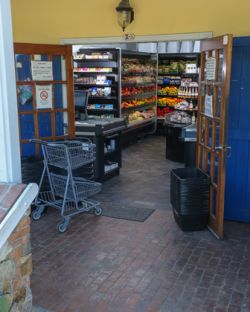 Nestled in the Cocoloba Mall in Coral Bay
Dolphin Market Coral Bay is the largest grocery store on this side of the island. We have everything to meet your shopping needs. Fresh produce, fresh meat, ice, and more can be found here. We are located on the second level of the Aqua Bistro Restaurant @ 13 Est. Carolina, St. John USVI 00831. So, come in and check us out...see what we have to offer you!